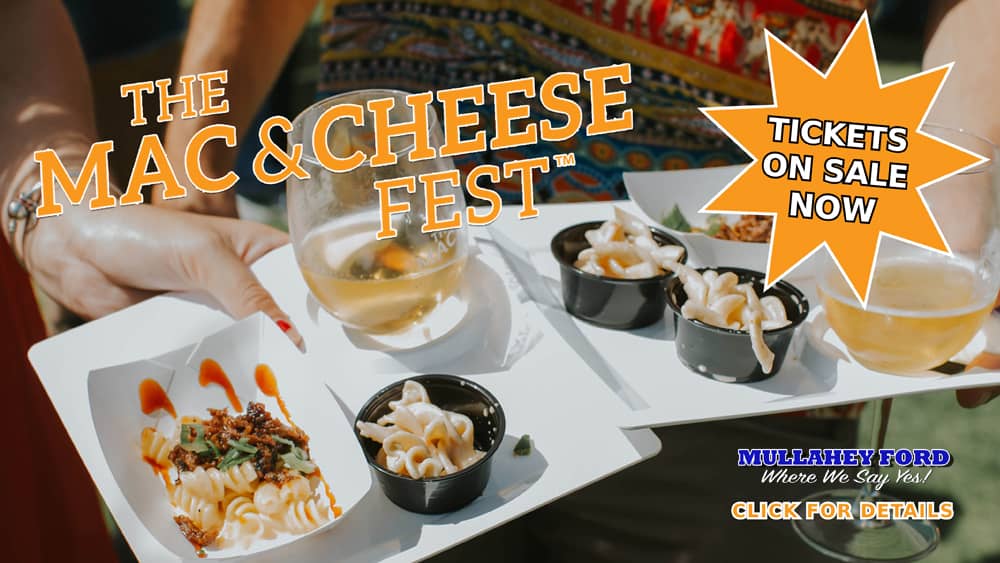 Do you have YOUR Mac & Cheese Fest tickets?
Join The Krush 92.5 for tons of fun! The Mac & Cheese Fest presented by Mullahey Ford, Saturday, June 18th at the Avila Beach Golf Resort!
It's all kinds of local love with tasty Mac & Cheese wine, beer and cocktail sampling, live music and more!
The Mac & Cheese Fest from Mullahey Ford, home of the max cash offer. Get max cash on your trade in minutes. Mullahey Ford, just off the 101 on Traffic Way in Arroyo Grande. Where we say yes, and so will you.
Get tickets now at themacandcheesefest.com!