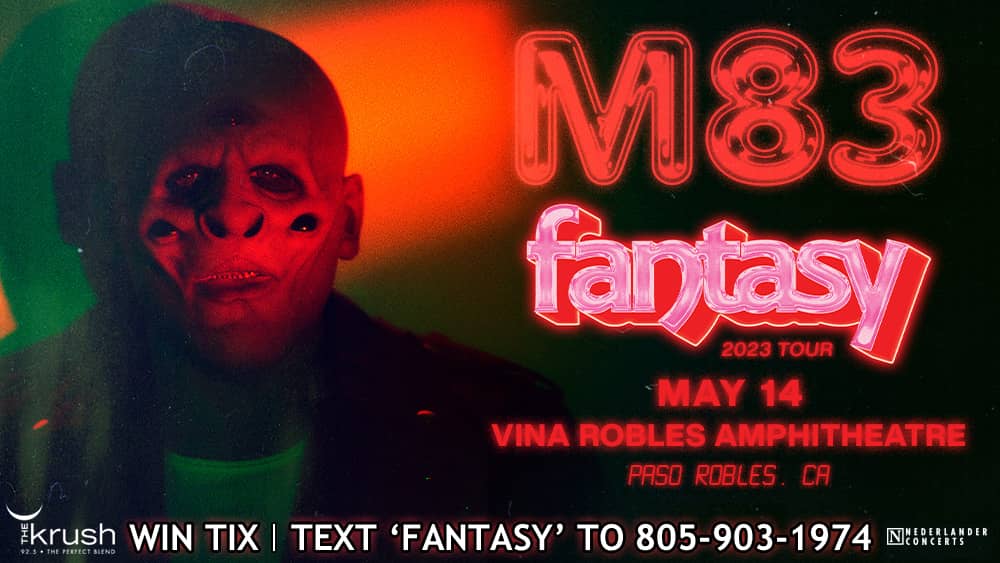 The Krush 92.5 welcomes M83 to Vina Robles Amphitheatre, May 14th!
M83 just announced their new album Fantasy, coming in March with a full North American Tour and a stop in Paso Robles!
TWO WAYS TO WIN TICKETS AT THE KRUSH!
#1! WIN ON AIR: UP & Adam, 8:10a (Mon 3/20-Fri 3/24)
#2! TEXT TO WIN: Text FANTASY to the Krush United Staffing Associates Textline at 805-903-1974…get into win!
OR….
Grab your tickets! Click Here!