Monday-Friday 6-10am

CELEBRATING 11 YEARS of UP & ADAM IN THE MORNING ON THE CENTRAL COAST!
The Krush 92.5 is proud to be the new home of Up & Adam in the Morning in 2022!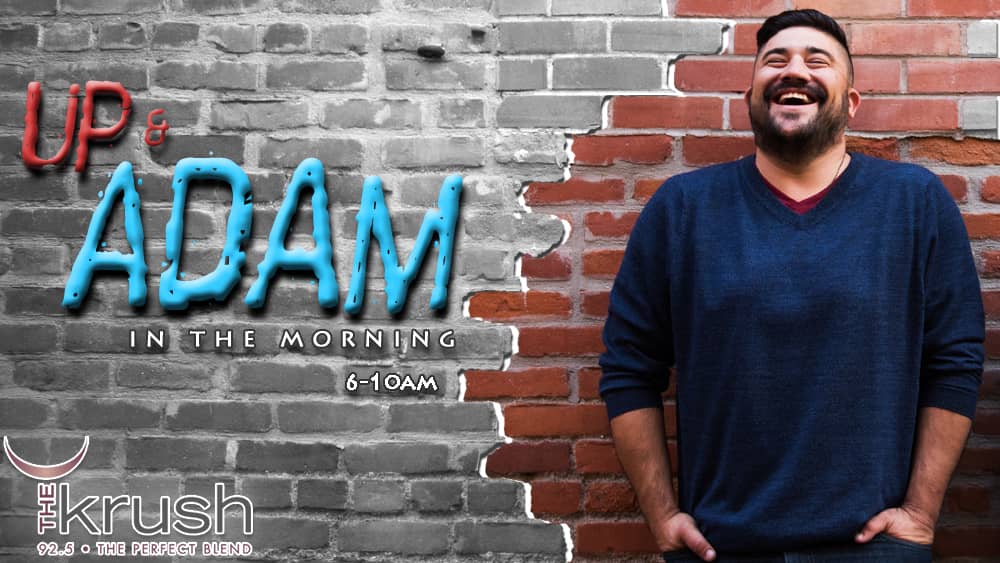 About Adam
Adam Montiel has lived on the Central Coast since 2003. He currently lives in SLO, loves supporting local small businesses and has a huge appreciation for our local wine, food and hospitality scene. He is a wine lover, or "Cork Dork" and enjoys both reds and whites (especially blends), but mostly the story behind what got the wine there in the first place. Adam stays very active in the community, hosting local events for charities, organizations, and entertainment. He loves meeting new people, Mexican food, and asking too many questions. He brings his good vibes to the air waves to Krush's mornings with Up & Adam in the Morning weekdays 6-10a.